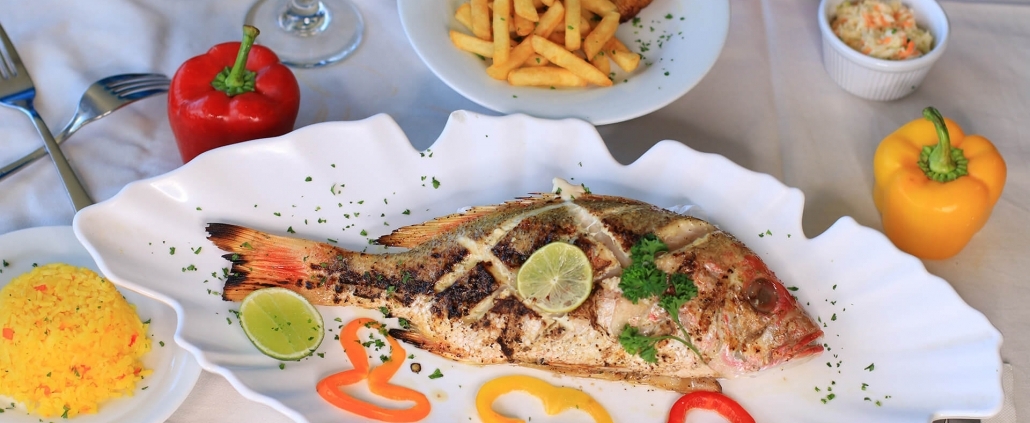 There's no doubt about it: the seafood restaurant scene in Aruba is absolutely incredible. With Aruba's ocean surroundings, availability of the freshest fishes, and with some of the top chefs residing on the island, you'll surely find anything your stomach desires.
However, you might be wondering:
Where can I get the best seafood restaurant in Aruba? Which seafood restaurant in Palm Beach, Noord Aruba offers the best fish tacos and the best seafood brunch?
With the abundance of staple restaurants and new eateries popping up all the time, finding the best Aruba seafood restaurants can be a challenge, but don't despair, we've got you all covered! Here are the best Seafood restaurants in Aruba where visiting seafoodies and local seafood lovers get their Aruba seafood fix
1. The Grand Fish Restaurant and Bar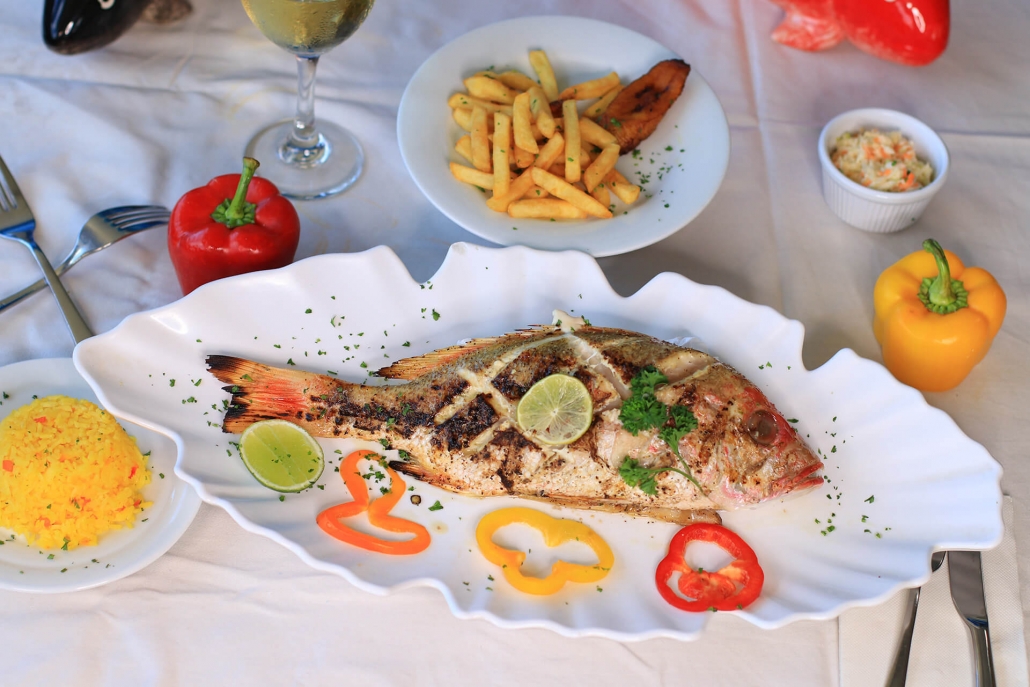 Located 5 minutes from any hotel at Eagle Beach area and Palm Beach area, The Grand Fish Restaurant and Bar is one of the best places to get healthy delectable meals for you and your family at an affordable cost. The restaurant does not only offer a serene and comfortable ambiance with trained and friendly staff that'll make you feel at home, but it also offers daily fresh fishes, seafood, and a variety of unique international and exotic Caribbean dishes and drinks.
With highly experienced kitchen staff and 30 plus years of experience in the restaurant business, the Grand Fish Restaurant provides delicious, finger-licking seafood dishes to residents and tourists alike. There is Avocado with Shrimps, Caribbean Lobster Tail, Escargots garlic, Tenderloin Grill, and many other special delicacies. The daily fresh seafood soups and perfectly grilled specialties with Aruba's culinary flavors will keep your taste buds longing for more.
2. The Blue Lobster
There's a lot of sophisticated restaurants in Palm Beach, and one of those places is The Blue Lobster, a restaurant where you can have delicious meals. Run by German Castano and experienced chefs, this small, friendly and welcoming family-owned restaurant offer 18+ lobster dishes and a variety of international cuisine to choose from to whet your appetite.
There's a well-stocked bar, and extensive wine list including house drinks and exotic Caribbean cocktails to complement dishes like the Spicy Lobster Casserole or the Lobster Ravioli. If you're not in for lobsters, you can opt for Scallop Combinations, or Sandro's Tuna and Shrimp or the juicy Filet Mignon. You can also try the Tiramisu if there is a spot for a signature dessert.
3. Delimar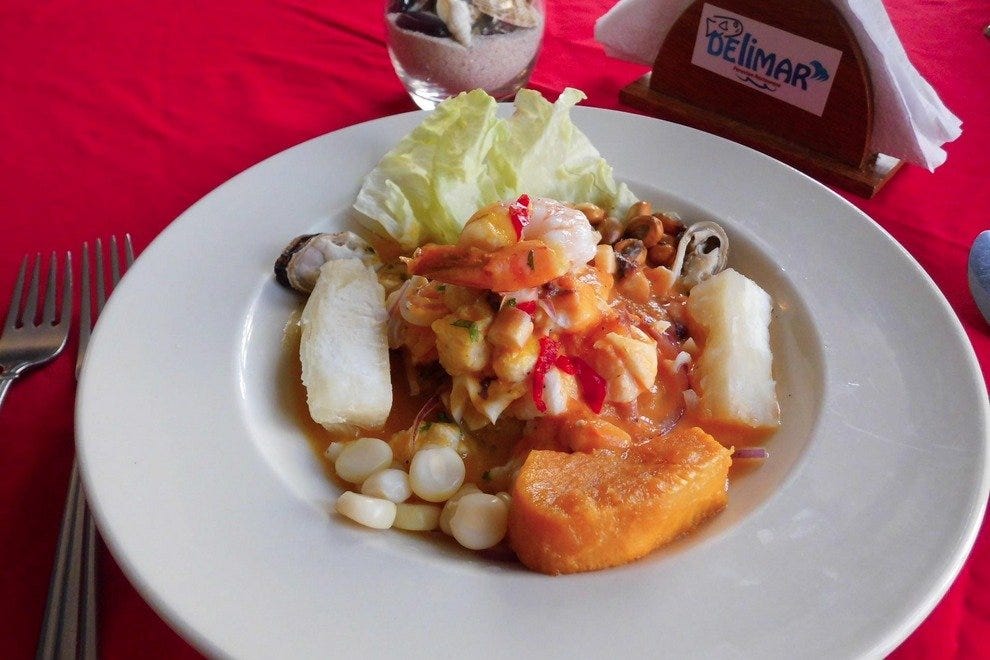 Delimar Peruvian Restaurant is known for its wide variety of dishes, blending unique cultures and traditions like Asian, African, Incan, and Spanish cuisines. For the curious, the beginners, the more seasoned foodies, or the hungry, Delimer is the right place to have some healthy traditional delicacies like the Aji specials and Ceviche.
This Peruvian kitchen is located in Wilhelminastraat, one of Oranjestad's most monumental streets. Although the center of attraction is not in Delimar's sophisticated looks, it is the preferred restaurant for many tourists and locals who appreciate fresh seafood, big flavor and friendliness at an affordable cost.
4. Marina Pirata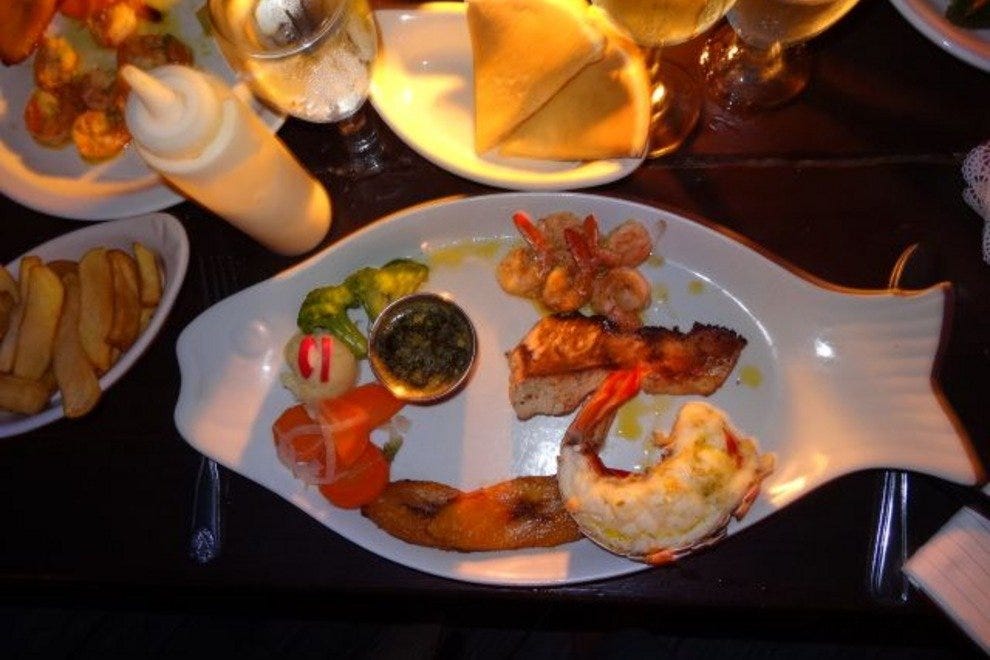 If you're looking for a place to eat where enjoyable local seafood dishes are being served, then you should try the Marina Pirata restaurant. With more than 28 years of serving delightful dishes in a typical Aruba ambiance, this seafood restaurant will provide you with fresh seafood, fishes, and a variety of international and Caribbean dishes.
The restaurant offers friendly staff, comfortable Aruba ambiance, and a unique yet familiar menu. There is conch in oyster sauce, breaded squid, escargots in garlic, and lots more. You can also try the hearty Aruban pancakes (pan bati), fried plantain, fried cornmeal (funchi hasa), or the homemade Creole sauce and Tiramisu from the owner's mother.
5. The Old Fisherman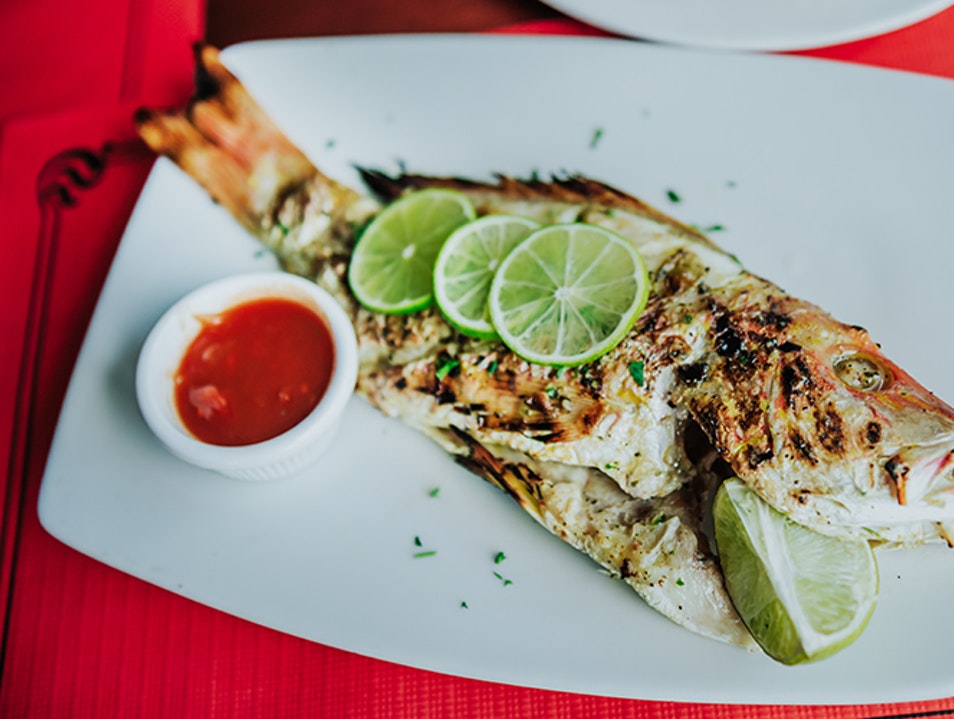 Located at downtown Oranjestad, The Old Fisherman restaurant is one of the best Aruban restaurant, known for its local friendliness and the typical Aruban seafood and fish offerings. Although it focuses on Aruban dishes and local seafood, it also offers international options like Seafood Linguini with Alfredo or Marinara sauce, and US Black Angus Tenderloin. Locals and tourists love this spot for breakfast and lunch.
Its small dining room is adorned with fishing gear, nautical items, and photos of memorable Aruban fisherman, and some of its dishes are named after these Aruban sea heroes. The restaurant's beverage list features regular soft drinks, classic cocktails, and local beers. If you're craving for a special non-alcoholic beverage instead, you can go for a refreshing glass of homemade lemonade (awa di lamoenchi).
Driftwood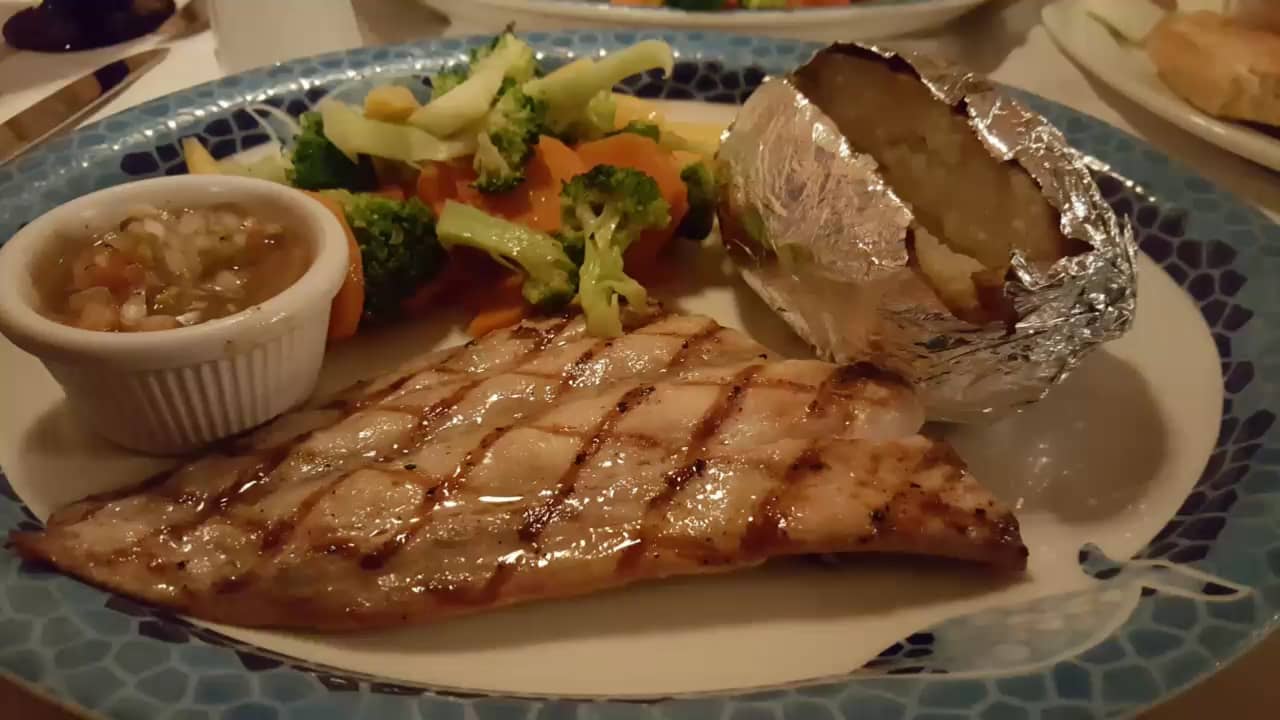 Located in downtown Oranjestad, Driftwood has been a reliable seafood-driven restaurant with super-fresh traditionally prepared seafood as its main draw. Although delightful dishes like broiled Caribbean lobster is a great choice, the real standout is the fresh catch of the day that is prepared according to your taste.
Whether you go for a la Meuniere (sautéed with lemon and wine and dipped in egg batter), deep-fried, or Aruban style (with Creole sauce), your choice will come with sides of potato or rice, pan bati, fresh steamed veggies, and fried plantain. Beginners will love the chicken and steak options too.
Final words
If you're looking for the best seafood restaurant in Aruba or a reliable seafood restaurant in Palm Beach, Noord Aruba, with plenty of fresh seafood and great dining options to whet your appetite, there are a lot of restaurants to choose from. There's no shortage of Aruba's seafood restaurants to try. However, the restaurants mentioned above are some of the exceptional ones to taste and try.
https://thegrandfishrestaurant.com/wp-content/uploads/2019/12/blog-1.jpg
687
1030
site.admin
https://thegrandfishrestaurant.com/wp-content/uploads/2019/11/grand-fish-aruba-logo.png
site.admin
2019-12-09 06:33:54
2019-12-09 06:37:22
Best Seafood Restaurants in Aruba